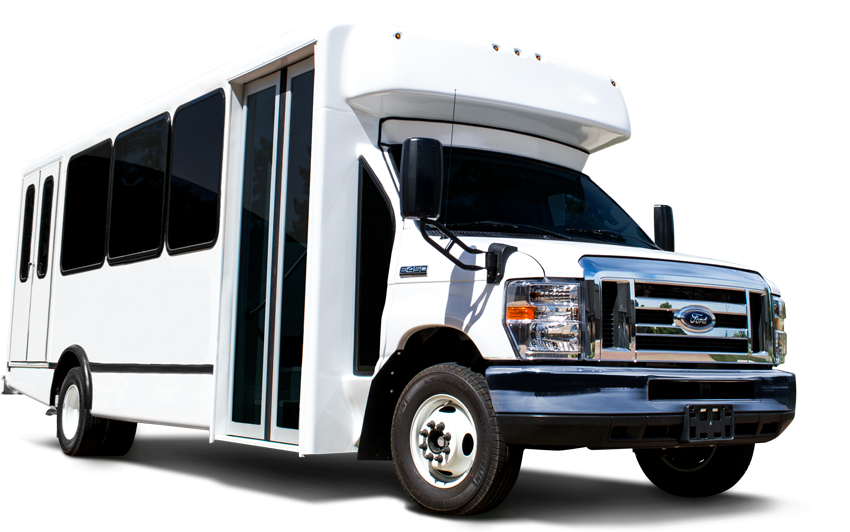 Connecting the World on bus at a time
Commercial Buses on a Chevy or Ford Chassis. 
Rivaling the automotive industry production lines, World Trans utilizes a modular assembly to efficiently produce consistently safe, lightweight and feature-rich buses with a quick turn time. Unlike other bus manufacturers, World Trans doesn't push the chassis' gross vehicle weight rating to the limits, ensuring each bus delivers more fuel efficiency and greater passenger capacity.
World Trans buses are used throughout the commercial bus market, from churches and universities to assisted living and senior care, and span into public transit and paratransit markets. But no matter your need, the World Trans buses are brimming with a long list of standard features, including several industry-first inclusions.
For the paratransit market, World Trans is there to connect every passenger no matter his or her need. World Trans' rear lift floorplans feature a standard wheelchair lift system with an automatic fast-idle module and an FMVSS-complaint interlock mechanism that prevents the transmission from shifting while the wheelchair lift is in use. All of these features, combined with popular options, like a rear heater, backup alarm, kick-out window and spare tire, make World Trans the only commute worth taking.
Check out all the WorldTrans Information Here.
Call Adam with all your World Trans needs!
Make an Inquiry
Parts Request